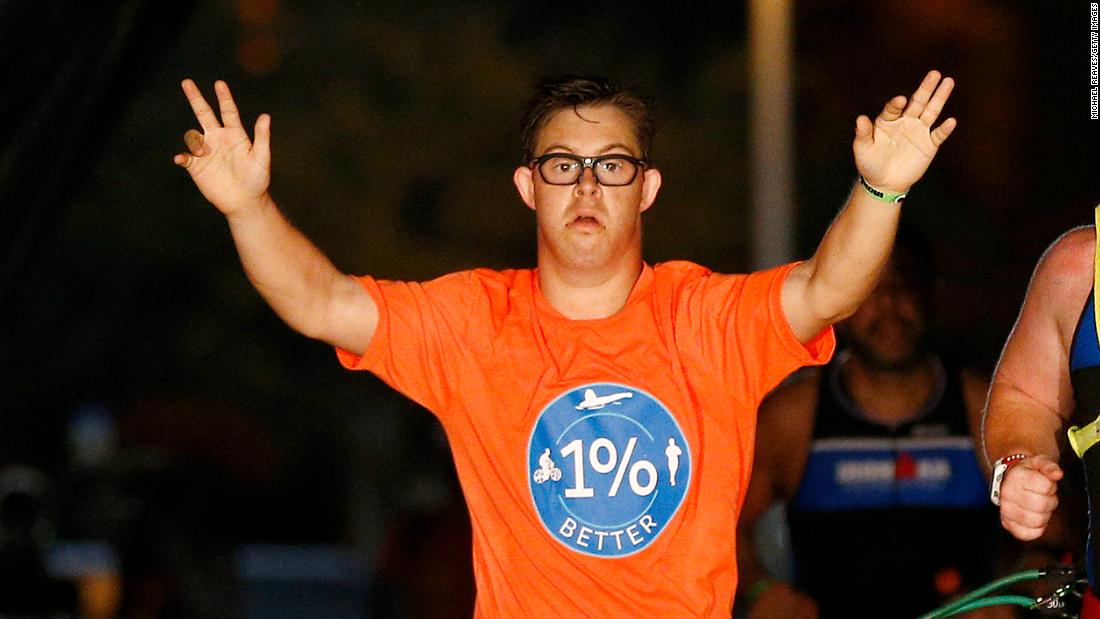 HEALTH
Guiness World Records recognized Nikic's achievement after he finished a 2.4-mile swim, a 112-mile bike ride and a 26.2-marathon run at the Ironman Florida competition in Panama City Beach.
"Ironman. Goal set and achieve," said Nikic in a post to Instagram. "Time to set a new and Bigger Goal for 2021."
Nikic completed the race in 16 hours 46 minutes and 9 seconds — 14 minutes under the 17-hour cutoff time.
"We are beyond inspired, and your accomplishment is a defining moment in Ironman history that can never be taken away from you," the Ironman Triathlon organization said in a
post to Twitter
.
The organization documented the historic race with a
series of updates to social media
on the day of the competition. The final two miles of Nikic's run were streamed live on Ironman's Facebook page.
Nikic and his father Nik developed the "1 percent better challenge" to
…
Read More
Read More