DENTAL

Ohio has a variety of health professionals experienced and willing to help your loved one with special needs. Finding a great dentist may seem difficult but with the right guidance, you will be able to find the perfect dentist that your child or loved one will feel comfortable visiting on a regular basis.
A special needs dentist is an individual that has undergone years of additional training in order to prepare to care for patients with special needs. These individuals will be those that you will generally want to gravitate toward, however, no single database exists that is especially good at locating special needs dentists. Do not fear, we have resources available that will help you find the right dentist.
Special Needs Resources in Ohio
Ohio has many great special needs resources that can help you find a wonderful dentist.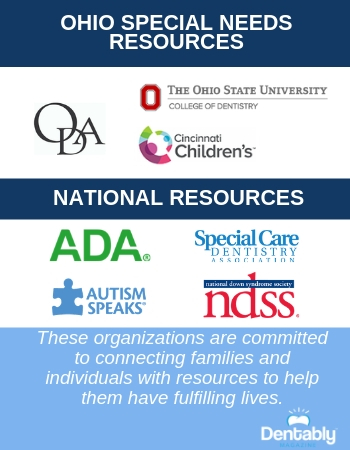 Start by visiting the Ohio Dental Association. They are a
…
Read More
Read More